Local vet services:
We're here when you need us
Although we work on a pre-booked appointment basis, we will re-organise the workload in the practice to ensure appointments are available at short notice when required. And of course, we will always take care of an emergency when the need arises.
We put a lot of thought into designing and equipping our practice, because we wanted to ensure that we can do as much as possible, here in Hythe.
Our vet services include:
Purpose-built theatre, imaging suite and species-specific kennels
Spacious waiting area
Vet and nurse consultations
Full range of nurse clinics including weight checks and dental advice
Complimentary therapies such as Class 4 Laser Therapy
Full diagnostics: in-house lab, digital x-ray, ultrasound
Fully-equipped surgical theatre
Dental facilities
Plentiful on-site parking
Ask us how Pet Health Club membership provides the most comprehensive and cost-effective way to give your pet everything they need to stay healthy.
Emergencies and out-of-hours
Emergencies occurring during our normal working hours will always be dealt with as a priority.
To keep our team fresh and at their best every day, they need their rest! Therefore, we use a dedicated out-of-hours provider to deal with any emergencies occurring outside of our normal working hours.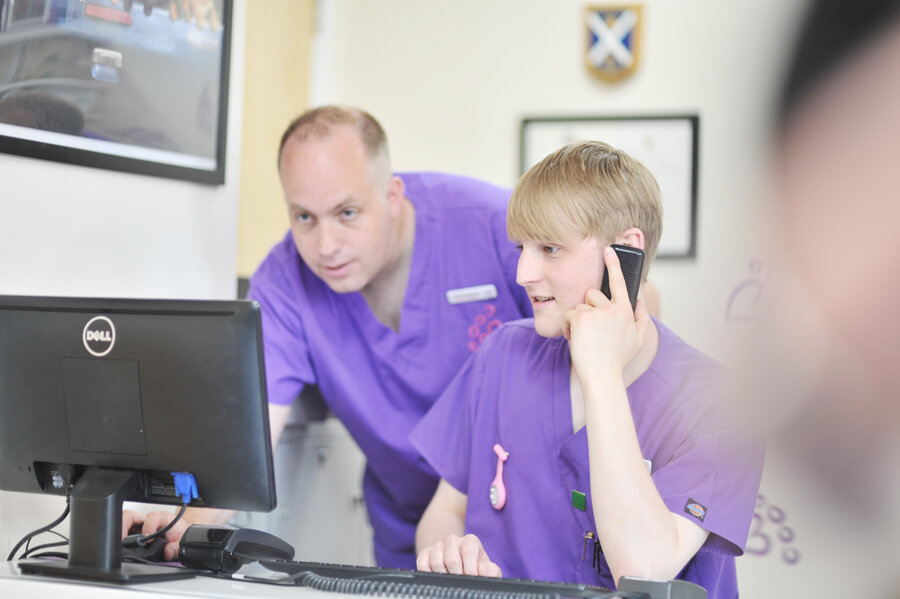 The vets and nurses on duty there work only nights and weekends, so they are always at their best when we are resting, ready for the following day. They can offer advice over the telephone where appropriate and have fully-equipped facilities dedicated to emergency care at their base in Ashford, easily accessible by car.
We believe this offers the best level of care to you and your pet.
If you have an emergency please call the practice as normal (if you call out-of-hours, your call will be redirected):
Out-of-hours care is provided by:
Vets Now Ashford
Cinque Ports Veterinary Hospital,
Ashford Road,
Kingsnorth,
Ashford,
Kent, TN23 3EA

01233 879913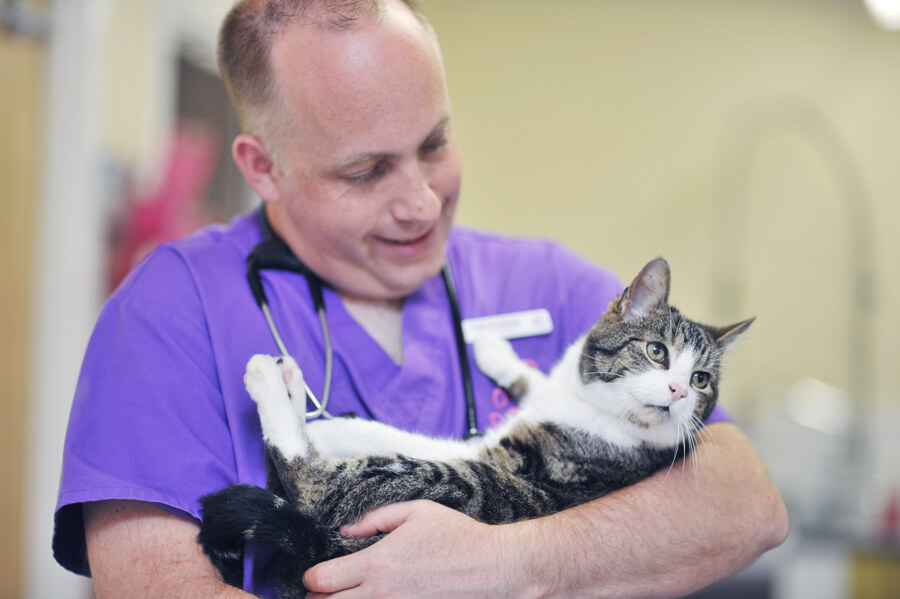 Occasionally pets may need to stay overnight, if they are particularly unwell or receiving fluids or medicines throughout the night. Sometimes, it is appropriate for them to stay here at Hythe Vet Centre. If they require intensive monitoring, they may need to be transferred to our out-of-hours provider. This is assessed on a case-by-case basis, with our focus always being on what offers your pet the best level of care and quickest recovery.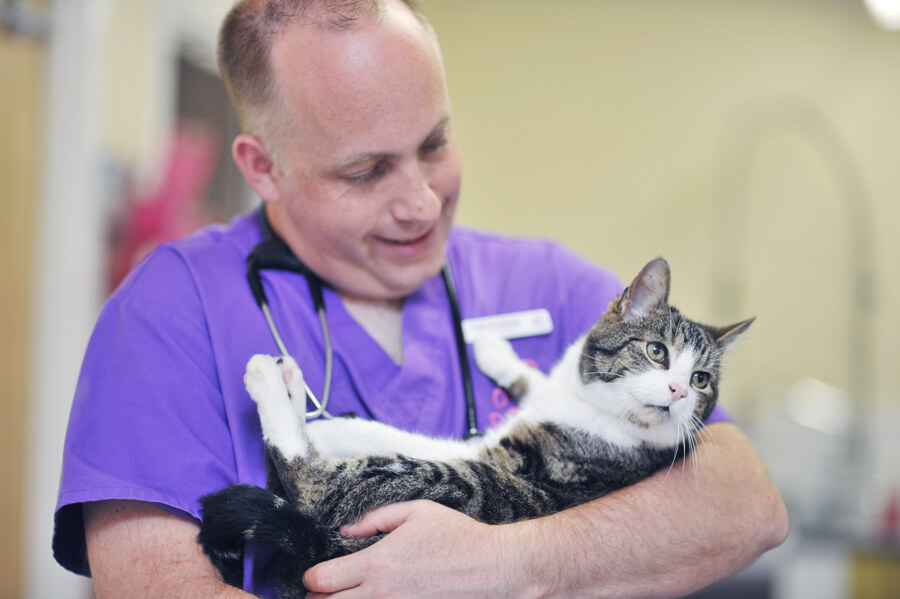 Helpful advice over the phone. Detailed visit. Security conscious when advising I needed to change chip details. Great service. Happy cat.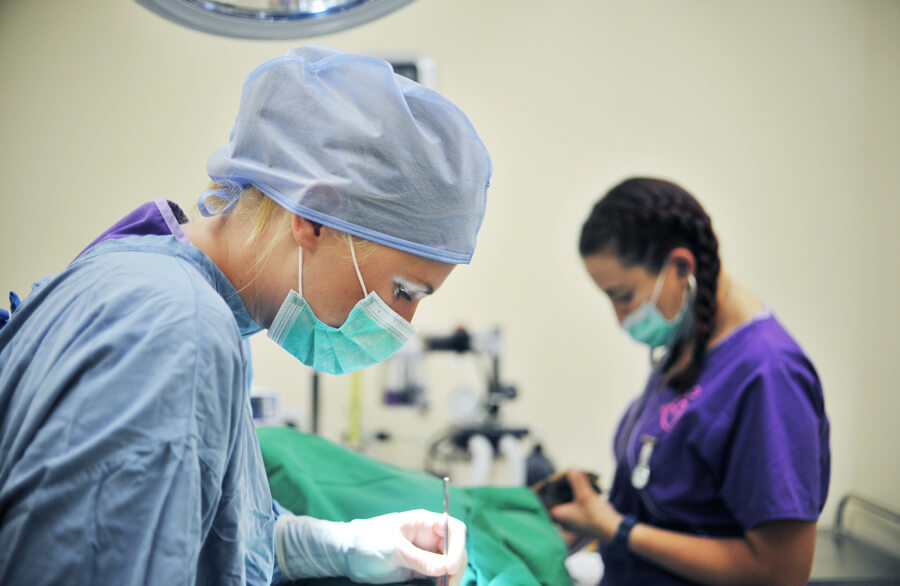 Operations are performed Monday to Friday in our dedicated theatre. Most patients return home the same day. We recommend pre-anaesthetic blood testing to help assess and minimise any risk associated with anaesthesia and surgery – your vet or nurse will discuss this with you on a case-by-case basis.
As standard, we provide an intravenous fluid and full monitoring of blood pressure, oxygen saturation and temperature during anaesthesia. Our operating table is heated to keep your pet warm while they are sleeping and they will be monitored throughout by a qualified veterinary nurse. We also provide a Class 4 Laser therapy to encourage reduced inflammation postoperatively.
They will recover in a warm, quiet, comfortable environment and will be allowed home as soon as they are ready.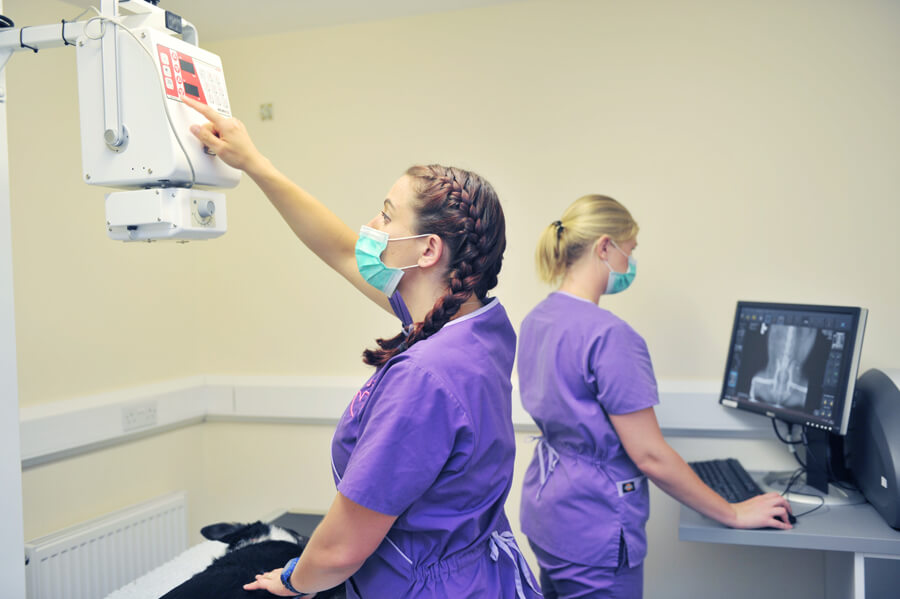 Fair and affordable pricing
We try to keep our fees reasonable while maintaining and constantly improving the level of service, expertise and equipment at the surgery. We will always provide a detailed treatment plan and associated costs.
Here at Hythe Vet Centre, we work hard to ensure that we always offer great value for the excellent care your pet deserves whilst maintaining and improving the level of service and equipment at the surgery. We believe in transparent, affordable pricing at all times:
We explain recommended treatments clearly, detailing the price of each upfront so that you can always make informed choices and there are no nasty surprises!
Our Pet Health Plans allow you to spread the cost of routine preventative care, as well as including unlimited consultations.
Our Pet Health Club helps spread the cost of routine preventative care, as well as including unlimited consultations. We also recommend pet insurance to cover any unforeseen illnesses or injuries.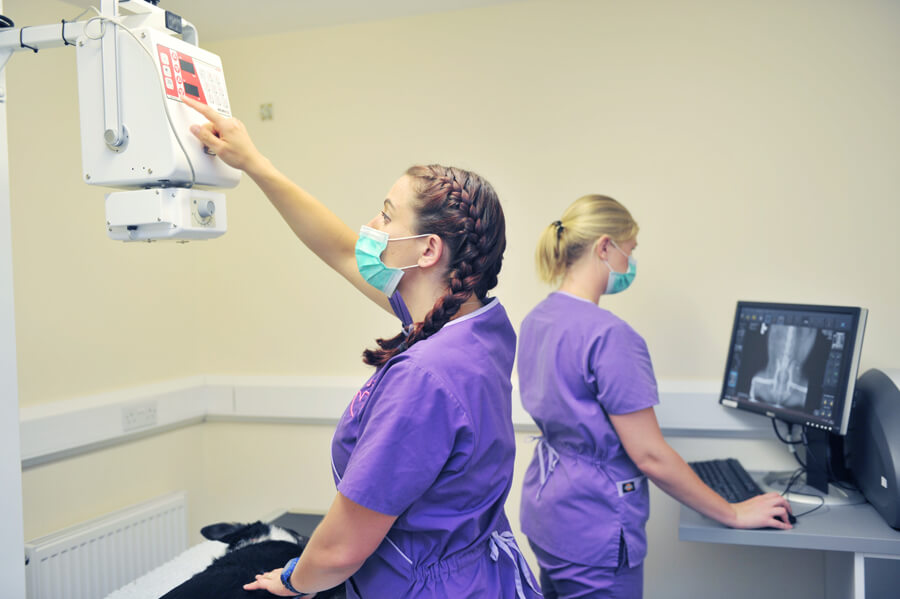 After I thought we had exhausted the globe for a vet to care for my fur babies as much as I do, we contacted Hythe Vet Centre and found instantly a vet to love and care for animals like Colin and the team clearly do. I can't tell you how comforting it was handing into safe and secure hands I felt my little doggies were in, something I have never felt before. Colin was just outstanding. Someone who genuinely makes the right decision for your beloved. Just wonderful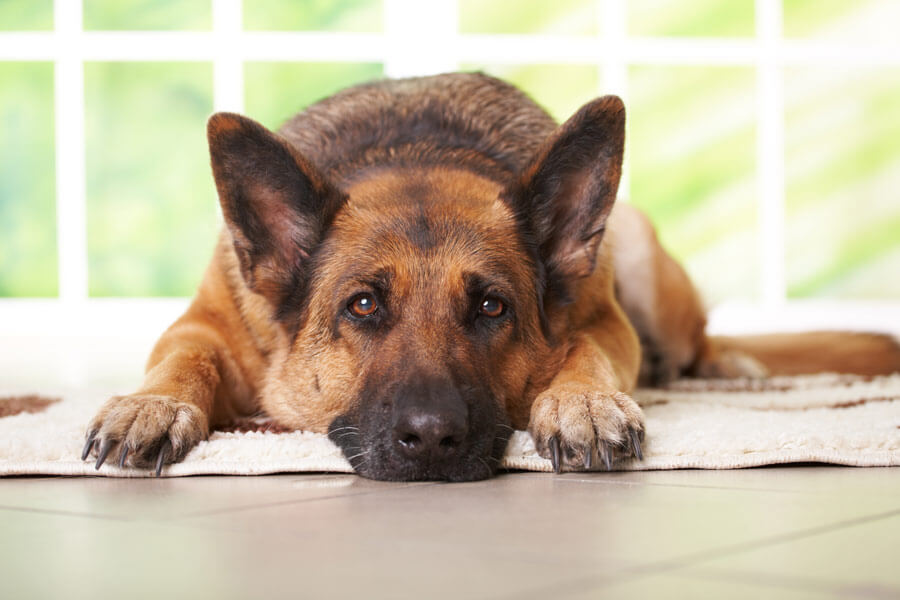 Should the sad time arrive that you have to consider saying goodbye to your pet, rest assured that our entire team have received training in pet bereavement. We can offer home visits as well as free nurse consultations to discuss the procedure ahead of time and to support you afterwards.
We are always available for a chat if you have any concerns or wish to discuss any aspect of this part of our service.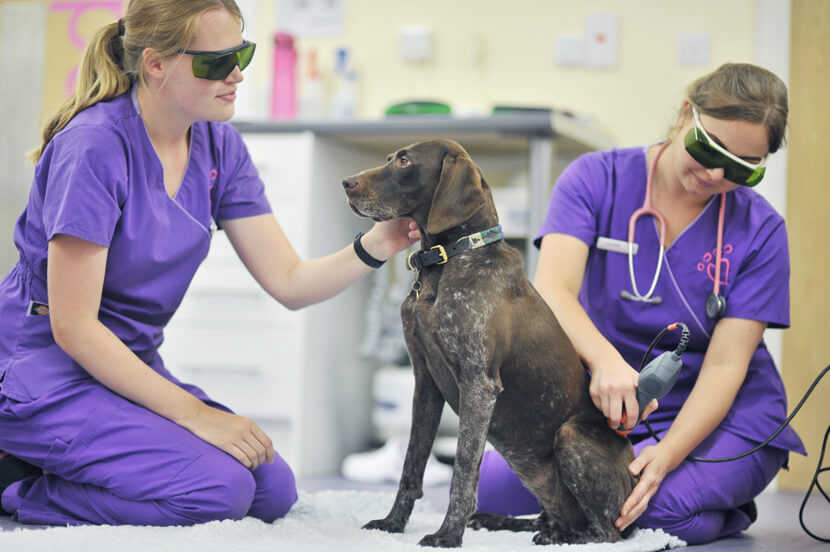 Occasionally pets require treatment or facilities beyond that which we can offer. On these occasions, we will only send you and your pet to a specialist we trust to offer the highest level of care.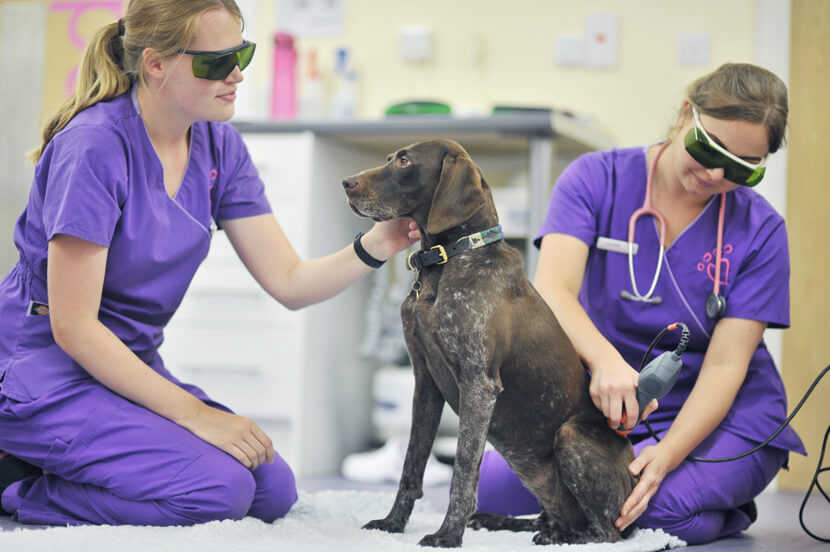 Friendly and caring staff who look after you and your pets best interests always.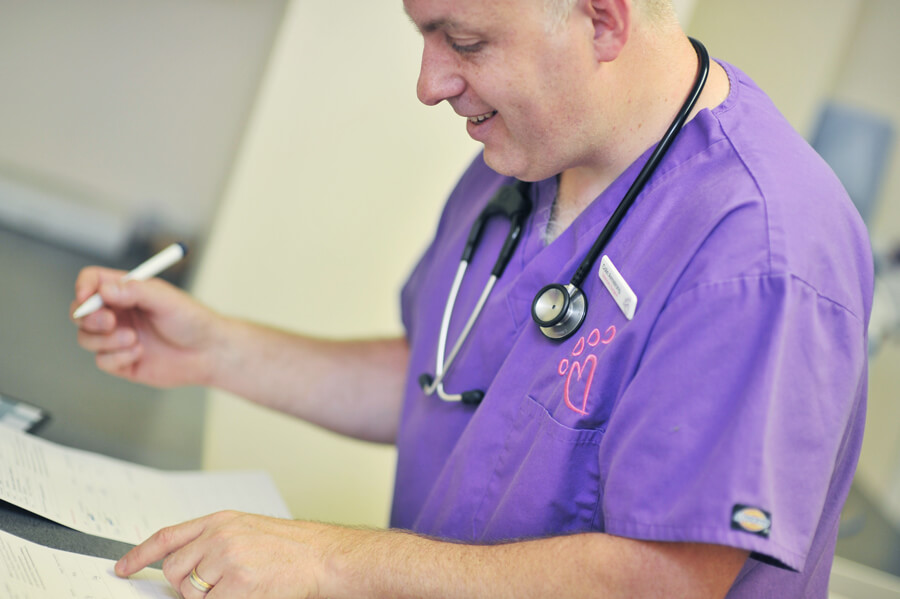 Please allow 48 hours for any repeat medication or food requests, so we can have any items ready in stock and checked by a vet.
Written Prescription Policy:
We have an open policy when it comes to prices, and we're happy to provide a written prescription for your pet which will last for 6 months. This prescription will allow you to gain medication from another veterinary surgery or pharmacy. When requesting a written prescription, please allow 3-5 days notice.
To complete a written prescription a vet must assess your pet every 6 months, but this may vary depending on individual circumstances to ensure they are in the best of health.