FREE

PETS AND FIREWORKS SAFETY ADVICE GUIDE
Pets and fireworks don't mix!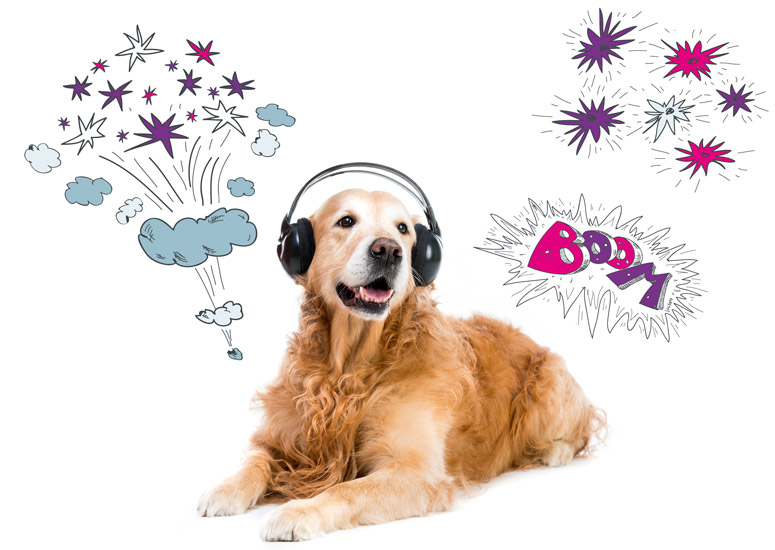 If your pet suffers with firework or other noise phobia and usually becomes distressed at this time, make an appointment to come in and chat to one of our nurses or vets about available therapies to help with noise phobia.
We've created this useful fears and phobias download for you. It has some really useful tips and advice on how to keep your pets calm during the fireworks season.
Fill in your details to get your FREE PDF Guide.
Join Hythe Healthcare Plan and start benefiting today.
Your Hythe Healthcare Plan membership provides the most comprehensive and cost-effective way to give your pet everything they need to stay healthy.
Here's just SOME of the great benefits…
UNLIMITED CONSULTATIONS with a vet or nurse whenever you need them (For premium plan members).
Full health examination with your vet each year
Vaccination Routine yearly boosters are included
Flea Tick and Worm Treatment – the most effective prescription products to keep your pet flea and tick free throughout the year.
Advice and guidance on Behaviour and Training 
+ Plus many more included services and great discounts on further routine treatment such as dental care, pet food, neutering and more.
Click below to find out more about what's included.
*Please note – a fair usage policy applies to Hythe Healthcare Plan membership with unlimited consultations.
Download your

FREE

 pets and fireworks safety advice guide: 'Firework Fears and Phobias'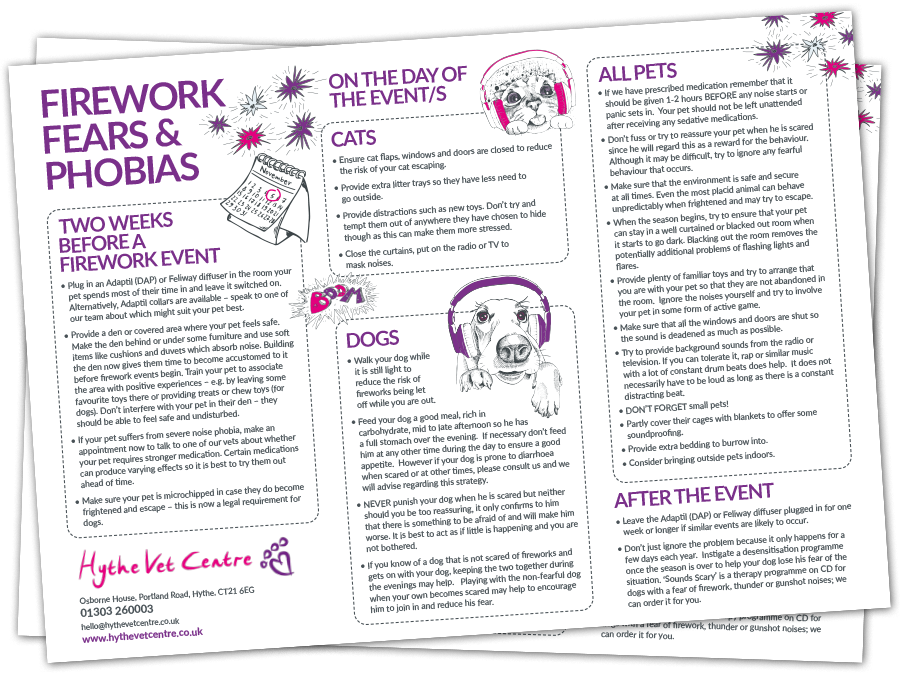 Pets and fireworks don't mix!
If your pet suffers during this period then this Firework Fears and Phobias information is for you.
We've compiled a special firework guide for you to download, print and keep handy during Novembers' firework festivities. These helpful tips will give you the advice to keep your pets safe and happy.
Simply fill in your details below, click the button and we'll give you a link to download.
How we use your data: When you request to download our Firework Fears and Phobias information, your name and email address will be added to the Hythe Vets email list. Please don't worry – we never share your details with any other companies. Occasionally we may send you a news bulletin or a special offer which we think our customers will be interested in. You can opt out at any time.